Create Intentional Impact at Your Next Meeting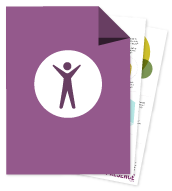 Whether you're running a meeting virtually or in-person, the way you show up will set the tone for the meeting and play a major role in its success or failure. Want to create positive impact for an amazing meeting? It's in your reach!
Download the handy IEP Presence Guide—a visual reference that will show you how to rock your next meeting. You'll learn how to:
Impact others to get the most out of your meeting
Create an engaged environment
Generate quality outcomes from any meeting
Get the most out of your team
Feel good while doing all of this!
The IEP Presence Guide is easy to use, and you'll get immediate results. Print it out and keep it within reach for your next meeting!