Hi Everyone,
I hope you are staying safe, sound, being kind, and taking care of yourself and those you love and lead. This moment in time is surreal and I'm grateful to be in it with you. I am clear that we will get through this together and I, like you, am sitting with the experience, lessons, and quiet opportunities for becoming in it all.
We wanted to let you know about a few resources we've made available to you to help you navigate, and be more intentional with, all that's going on in the world right now. Most of them are gifted to lean into this moment, some are for fee with parts of proceeds going to support food security. All of them are offered with intention and heart. I hope you will find something here that serves you. (If you need/desire something different, or feel we can be helpful in other ways to you right now, please contact us here.)
And please help us pay this forward by sharing this post with your friends, family, and colleagues as you see fit. (Note: New video coming soon, we're updating as we go! /AC 7/20)
Always with love,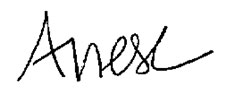 UPDATED 7.20.2020
As per my video above on 4/13, we've been doing our own work in creating new programs for you as well as revising and shifting current ones to support the new virtual need we all have. We spent April, May, and June running free programs, talking with clients, listening, and exploring how we could be most helpful now.
Below are some new programs that are a result of our "time-out," as well as a few old programs, and some freebies. (You can see all
online programs in our store
and explore more ways to
work with me directly here
.) We'll be announcing a pilot IEP Fundamental-Virtual in August and I'm getting ready to lead an Executive Leadership & Culture Session-Virtual in September. Get on our mailing list (below) to ensure first notice.
And for now...
THREE

NEW

PROGRAMS & A BUNDLE:
RESET - Get your RESET on!
This pandemic has rocked everyone's worlds, it is time for a RESET. I literally designed this program for you NOW.
Learn more here
.
VIRTUAL PRESENCE & MEETING IEP Toolkit & Program
Working online? Having to work your energetic presence more than ever since you are on screen all day? More meetings? Getting exhausted yet? Great. This kit comes with a fieldwork guide, videos, exercises and more to make your meetings (and energy) life-giving vs. soul-sucking.
Learn more here
.
IEP SCHOOL: Self/Personal Mastery
This new program from the original IEP School pulls the best of the foundational modules (Essential You, IEP Fundamentals, and Crafting Authenticity) together with new tools and videos and training platform and brings them to you now to work your leadership from the inside out.
Learn more here.
The RESET BUNDLE: COACH WITH ME PRIVATELY!
These three programs go together beautifully. Add in some time with me for personal coaching and consulting and whatever you want, in combination with these three programs, and you are good to go. Check out the
RESET bundle right here
.
Any of these offerings can be for you personally or for you with your team, or for your whole organization. We're here to help. Please let us know how we can.
Additional (updated) Programs and Online offerings:
Free Resources:
Contagious Leadership Bi-Weekly broadcast with news, articles, and tools to support you. Just subscribe at the bottom of this page to access it.
Social Media clips, videos, posts, and random as they come up and as I feel they might serve. I'm on Twitter (quick tips and shares), Instagram (more personal and also IEP in the trenches type videos, pictures, and posts), Facebook (similar to Instagram), LinkedIn (more professional and business leadership and culture related posts), and YouTube (videos of all kinds for nourishing leadership, IEP, culture, and spirit). Please follow me on any and all of these channels.
The IEP Sheet holds the entire methodology and quick check areas to help you keep IEP top of mind and prepare for those difficult meetings, conversations, and projects you really want to make sure you set the tone with and create your best outcomes possible. Get yours here.
Articles, Podcasts, and Webinars galore are on our site right here. There is a ton of information to put into play. Listen in, read up, do the work as you please!
Stay safe, stay well, wear your mask,